The FORT TOWN NIGHT RUN IS ON FOR MAY 6TH.
GET YOUR TICKETS NOW!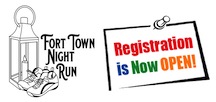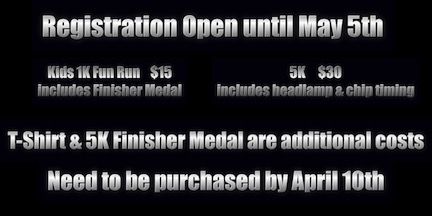 I would like to welcome you to the 6th Annual Fort Town Night Run. A quick word about our cause. We run the Greater Fort Town Area Charity. This charity has a single purpose: To facilitate youth physical and mental health through our program, the Youth Movement Project. It is a free program that is open to all youth from grades 4 to 12 Lastly, the program also focuses on developing leadership skills through our Cross-Age Peer Mentorship Program. We also support other local youth programs. We hope you will continue to support us in our dreams and endeavours.